Alex Gilbert, Campaign Manager and Founder
Alex is from Oakland, Maine and founded the NEIC in 2014 out of his desire to build a better future for the people of New England. He is committed to building a movement that can serve and represent New England's diverse communities and their needs.
Maddie, Deputy Campaign Manager
Maddie joined the NEIC on November 9th, 2016 after being introduced to Alex by a mutual acquaintance. She supervises and coordinates team member recruitment, the mailing list, and in-person protests.
James Carver, Connecticut State Campaign Lead
James joined the NEIC in April 2017 and works in environmental and wildlife conservation. He joined the NEIC out of his desire to build a better electoral and government systems focused on equal representation, voter access, and multi-party democracy.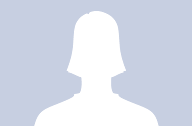 Annie, Treasurer
Annie is from Massachusetts and works in the technology industry. A 4th generation Massachusettsan, Annie is an active participant, organiser, and leader in NEIC-hosted public protests. She joined the NEIC in April 2017 out of a desire for localised government systems, and greater municipal/state control in public issues.